kolberg+stern
Anna Stern: voice; Michael Kolberg: guitar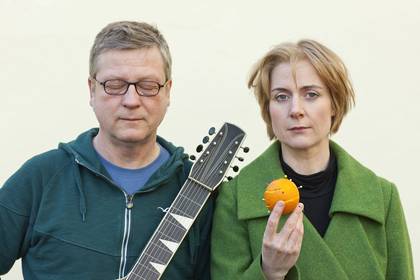 Anna Stern
(vocals, recitation)
somewhere I have never travelled... the first line of e. e. cummings' poem describes kolberg+stern's sophisticated claim: to leave the mainstream, to search for the margins of art, to discover new soundscapes. Inspired by Bela Bartok and Kurt Cobain, Laurie Anderson and Meredith Monk, they set to music their own lyrics and selected poems of American poets. Their songs are minimalistic, but subtle and complex at the same time, soundscapes oscillating between rough coastline, glittering desert and calm oasis.

Michael Kolberg
(guitars, sounds)
Anna Stern breathes life into the words, Michael Kolberg paints the sound. Hard grooves alternate with floating sounds, spoken words turn into arching melodious lines. The singer/performer and the guitarist discovered their artistic common ground in 2010. Since then they are developing their own musical style using elements rooting in jazz, pop, rock, new music and improvised music. The songs are always based on a strong presence and exert a hypnotic pull on the audience. The performers kolberg+stern turn poems into small musical jewels with touching beauty and present them in a multimedia show, combining their songs with reading and live video-projection.
kolberg+stern invite their audience to an inspiring musical journey. Always close to their listeners, but with winking ironic distance to themselves, they are able to touch people of different age and origin, crossing generational borders with ease.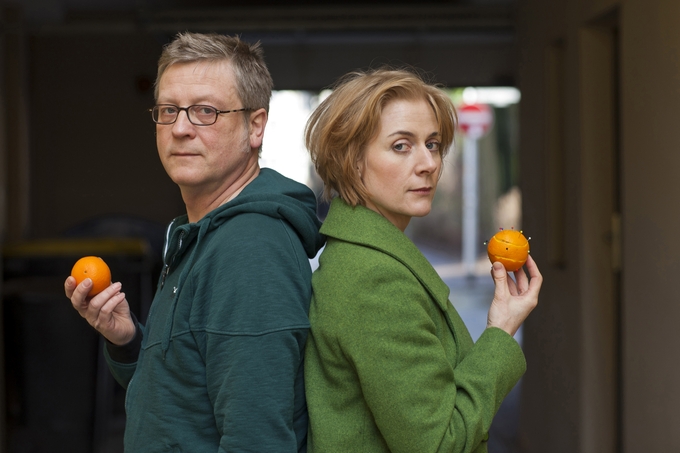 all pictures: Ralf Emmerich